Hiya gals & guys :)
I bring you this treat of a haul! About 2 weeks ago, I received Coastal Scent's package that I ordered during Cyborg Monday--during the Black Friday weekend. I bought 2 Palettes, and 2 brushes.
Their service? uhh... I never had one of my inquiries replied, and the shipping took about 2 weeks alone. Before they even sent out my package, the order had to be processed, and the "process" took about a week as well -.- I'm pretty sure it was just this time, because I'm pretty sure they had an overwhelming amount of orders.
ANYWAY! Let's dive right in to the goodies :)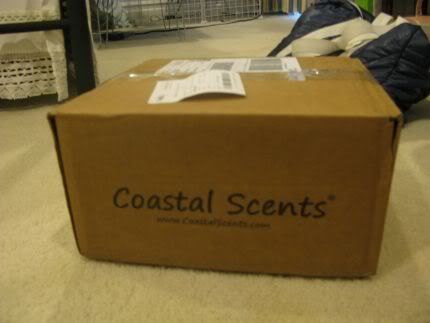 Tada! Here's the package!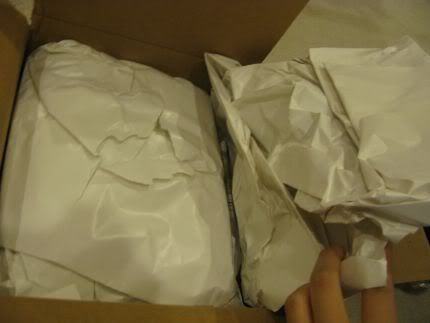 It's crazy wrapped! Totally safe packaging. :)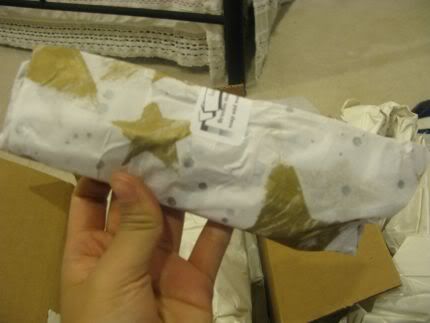 The brushes came in this... tissue paper.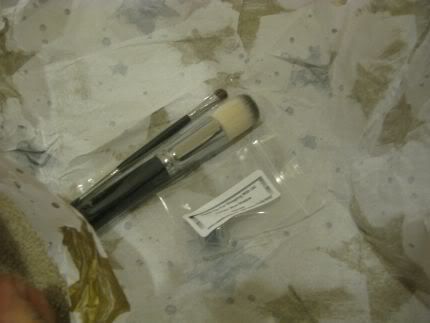 I got this synthetic buffer brush--I got this to use as a stippling brush, since my MAC 187 isn't exactly very dense. This brush is really packed in, and gives the ultimate coverage. It's flat topped, and REALLY soft. I love the finish it gives me.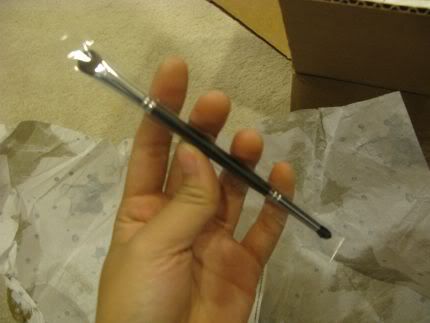 The double-ended shadow brush! Looks like a dupe for Stila's. Okay. this is TERRIBLE. The shadow part is alright, but the blending portion? It's not much of a blending brush... it's more like a pencil brush. The blending part is REALLY stiff, and ouchy! When I was washing this brush, the blending part (which is black fibers) was shedding like no other, and DYE was running out of it! It took me about 3 washes of it to get it all out...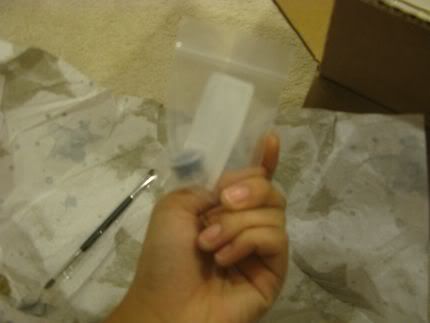 They were nice enough to send me a little sample of their loose eyeshadow!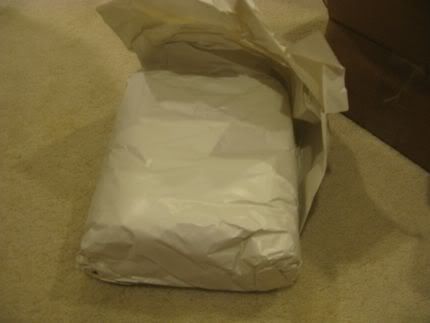 Now.. let's get to the palettes!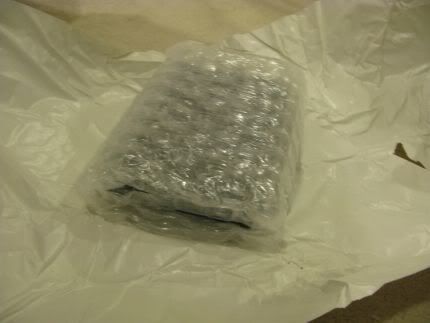 Totally safe! Wrapped in jumbo bubble wrap like.. 3-4 times!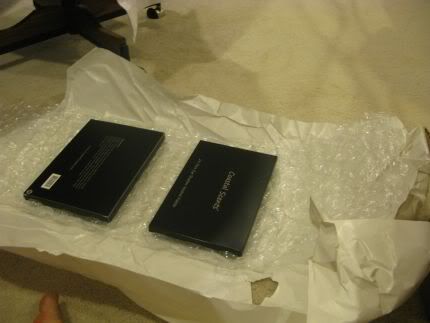 The infamous 88 Original palette!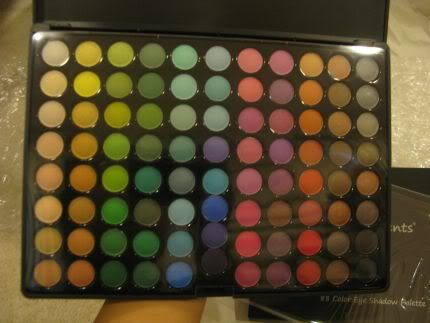 Okay, this palette is SUPER pigmented! You SO do not need a base, or a primer!
And the 28 Neutral Palette.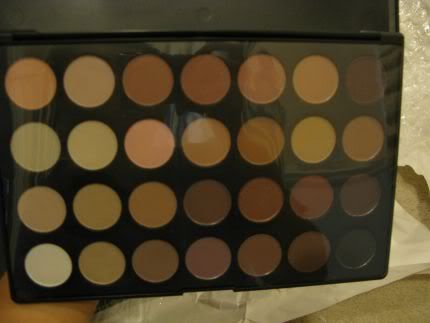 I was so excited for this one, and it was the biggest disappointment. It's super chalky, the color payoff is terrible, and only 2-3 of the colors are pigmented enough to actually show. I'm so bummed about this one. I've tried it with my paintpot, but that didn't do much of anything.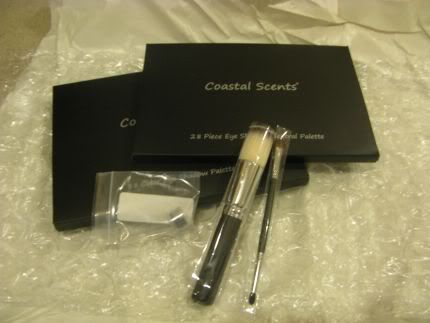 And.. that's it! :)
Overall, I think this order was a hit and miss. I love the buffer brush and the 88 palette, but the double ended brush and 28 neutral palette sucked ass. I think i'm going to be ordering again, but not anytime soon. You can find these palettes not only at CS, but you can also search them on Ebay for much cheaper--but the shipping is from China, so beware! I'm pretty sure CS just buys it from manufacturers in China, and just put their logo on it... just like Manly. Anywho! Hope you enjoyed the post! I have a new recipe to post! +_+ It's the one I used for my xmas gifts.
See you all later!
-Jinna