Hiya there =-) I haven't updated for a LOONG time due to some interference from my cello life, hehe. Well, I've come back with a new recipe: POUND CAKE! Pound Cake is absolutely one of my FAVORITE deserts/pastries. It literally tastes like sweet butter. Sounds ultra fattening, but it's good to indulge yourself once in awhile ;) Ya hear me?
Pound Cake originally got its name from the fact that all of the ingredients are a 'pound' (lbs) each. But to make it more realistic, I've put the measurements into cups so you don't have to go search your kitchen for a scale + an extra dish to wash afterwards :p
Enjoy!
Recipe:
-3/4 Cups Flour
-3/4 Cups Butter
-3/4 Cups Sugar
-2 Eggs
-1 Tsp Baking Powder
-Wax paper
-Bread pan
-Plastic/rubber spatula
-3 Bowls
-Sifter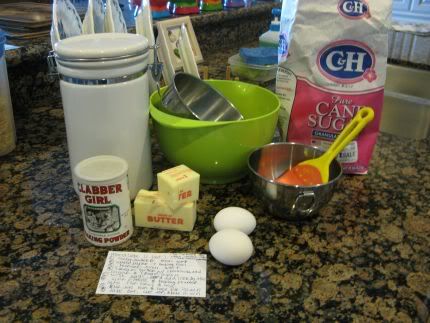 Gather your ingredients...
Pre-heat your oven to 350 degrees F.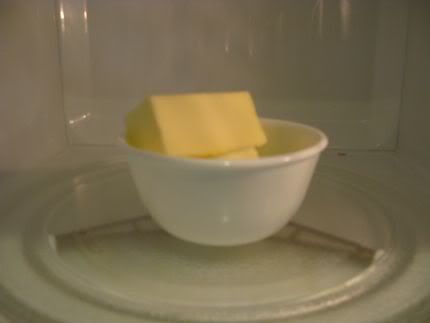 Place your 3/4 cups of butter, and soften it in the microwave (don't leave it!) You want it soft so we can cream it--not melted.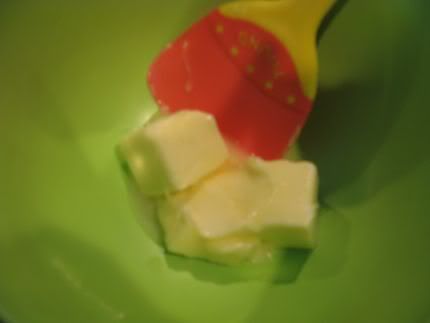 Once it looks like this, cream it with a plastic/rubber spatula.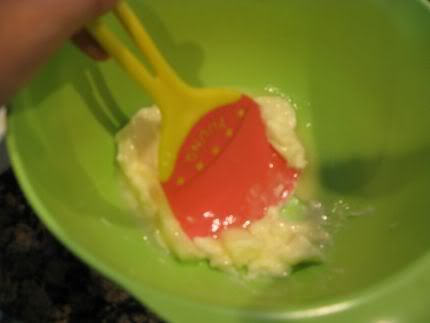 Add the 3/4 sugar to the butter mixture.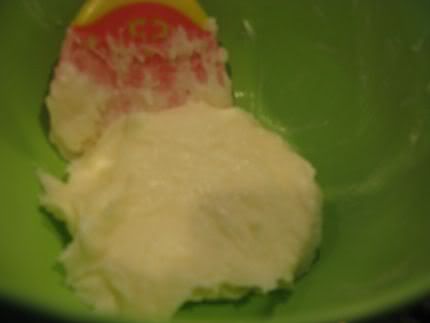 Use the "folding" technique, until you can't see the white color of the sugar.
Crack two eggs in a separate bowl.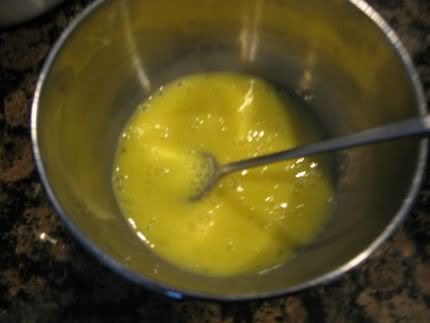 Whisk it with a spoon or fork till it becomes foamy.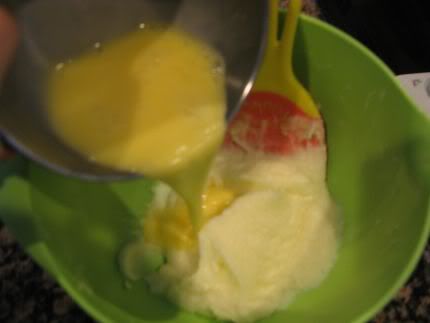 Add a little bit at a time, and use the folding technique again.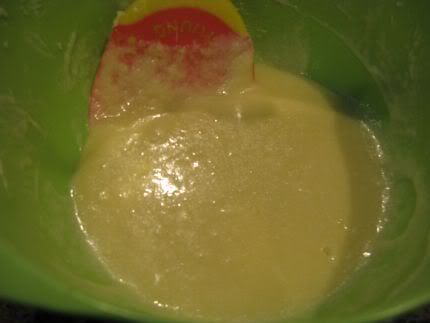 When It turns creamy like this, you know you're finished.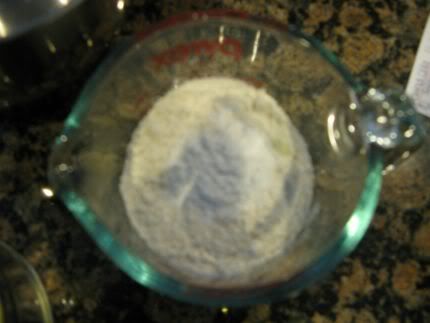 Now...add 3/4 flour and 1 tsp of baking powder into a sifter.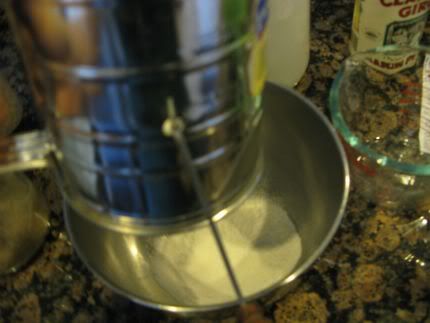 Sift away~!
Add in the dry ingredients bit by bit, and fold it in again.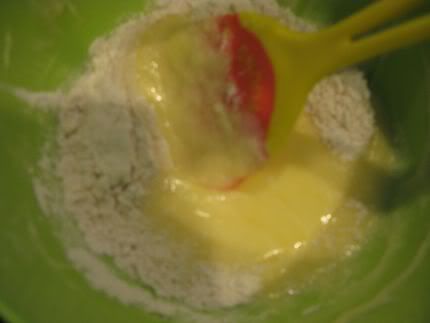 Your finished product with be on the thicker side, so don't freak out. (dough-y)
Now, get your baking pan, flip it over, cover it with wax paper, and cut out the shape of the bottom!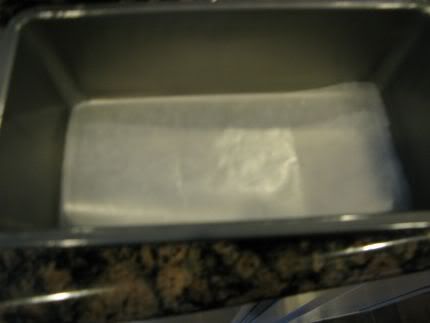 This way, it'll be a perfect fit.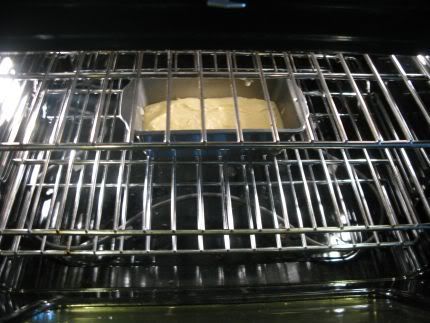 Add the dough to the pan, smooth the surface of it, and pop it into the oven! (the oven should be done pre-heating now)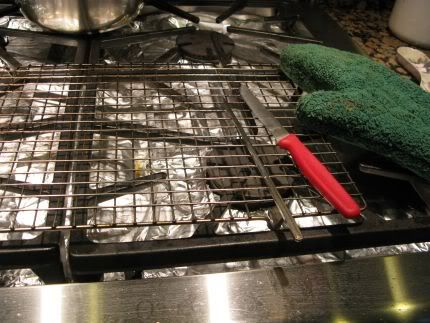 While it's cooking, set up a work place for the finishing touches: metal rack, knife, and oven mit(s).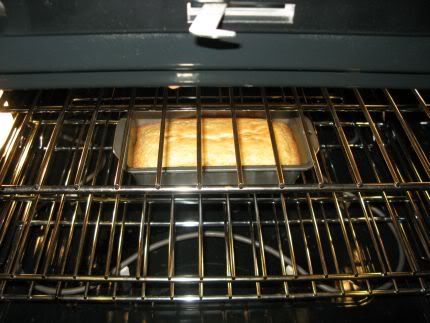 Bake for 20 minutes. By now, there's no way its done--just golden over the top, but fresh dough on the inside.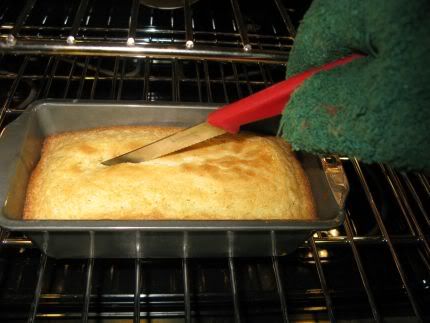 Get the knife, and cut a line across the top, leaving out the edges.
Now, bake for another 20 minutes, and you're finished! =-)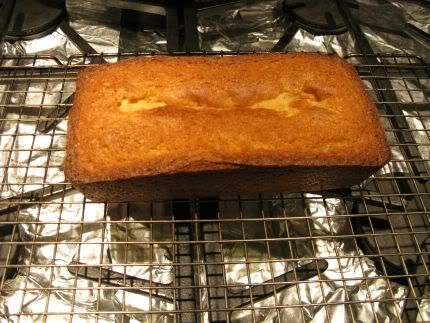 Set it on the cooling rack, for about 10-15 minutes.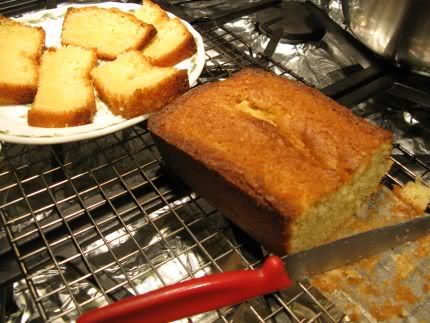 We're finally finished!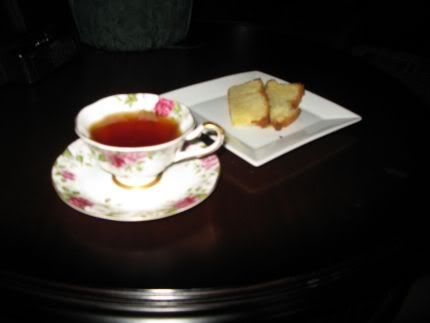 Serve it with your favorite tea, or black coffee. My favorite tea is Earl Grey Tea.
Hope you've enjoyed it, along with a great weekend! What better way to pass time while baking than to cam-whore it? =-) On a side note, I'm leaving for Seoul, South Korea tomorrow night! +_+ I'm SOO excited, but SOO not excited for the 14 hour plane ride, lol. Wish me luck!
Till next time~
-Jinna