Hiya all~ =) So as you all must know, Sephora recently had a 15% off for Beauty Insiders. I received my package the other day (finally), so here's a couple pics from the unpacking and other random stuffs :)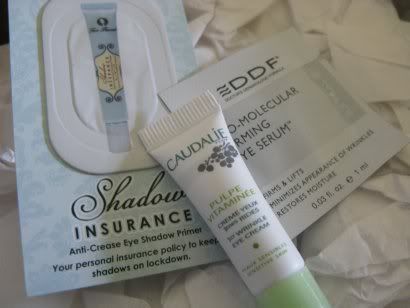 Here are some samples I got to choose :)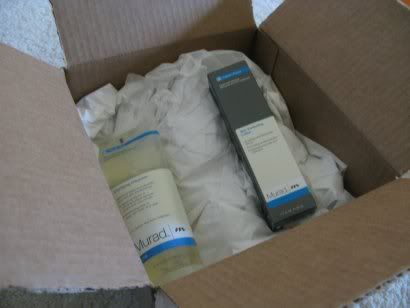 AH~ aren't they just beautiful? hehe :p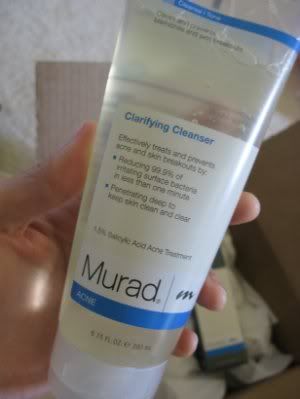 Clarifying Cleanser: OH MY GOD! This product seriously deserves its own post. I've finally found my hg cleanser! It's a gel to foam formula, and it smells WONDERFUL. It smells like lemongrass, and feels minty on the skin. My skin feel extremely clean after this! It doesn't dry out my skin too!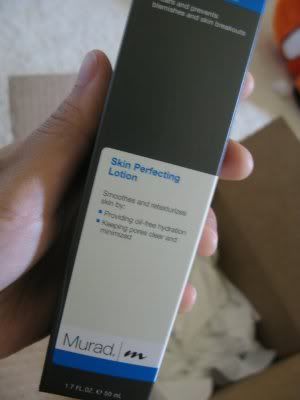 Skin Perfecting Lotion: Okay, the consistency is definitely a lot thicker than I imagined--but it's definitely non-oily and hydrates the face. I feel like it's really fighting my acne throughout the day!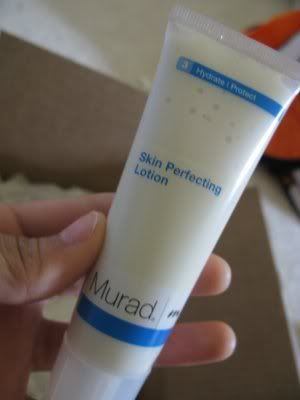 Because it is a bit on the thicker side, it does take a little longer for it to set--but once it does, it leaves no sticky residue!
I've been wanting to try Mario Badescu's products for such a long time! So many of their products have great reviews claiming they work! Also.. their PRICES. AMAZING! Products that work AND don't drain your wallet. Now, that's something that interests me. As you all know, I've always had acne in my teen years, but it's never been such a HUGE problem. I've always been able to cover it up with some makeup, but now i'm just tired of even covering it up! The texture of your skin is definitely something makeup CANT cover. I've been trying so many different types of acne treatments, and none have worked so far. IQQU's acne serum has helped me get a head-start, but hasn't treated anything.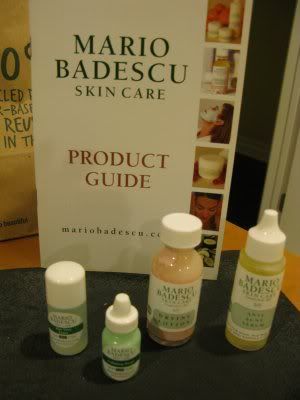 Here's the stuff i've picked up!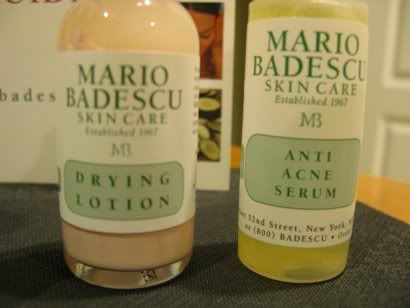 Okay. The drying lotion lives up to its hype!!!! It's the most powerful and effective spot-treatment I've EVER used. It does sting a bit, but who cares about little things like that if it works! You use a cotton swab to dip it in the bottle to catch some of the pink powder that settles at the bottom; you dab it over any blemish, and overnight, it's dramatically GONE!
As for the Acne Serum, i've been looking for something to replace my IQQU Acne Serum, and this just may be it! I've definitely begun to see some improvement in the overall acne on my face :)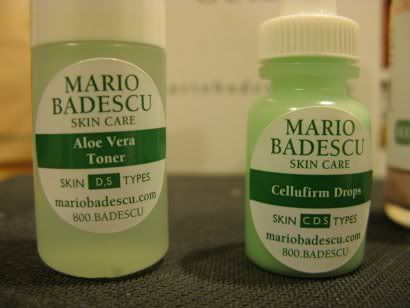 And here are some samples they gave me! :) I think i'm going to purchase the full-sized cellufirm drops! They're amazing.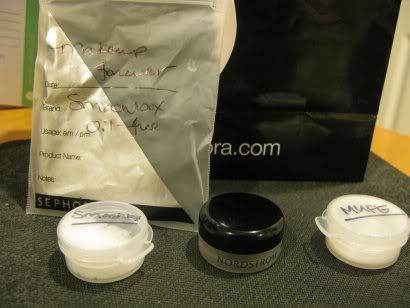 On a side note, I've been looking for the perfect face primer, but have yet to find it... the local Sephora store I went to gave me some samples of MUFE's, Smashbox's, and Lancome's (this ones from nordstrom's :p)--I don't like any of them... is something just wrong with me? What face primers do you guys recommend?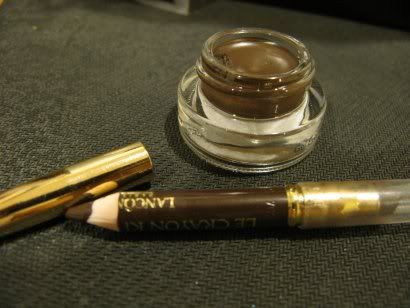 I know this is random, but i've been wanting to replace my Le Crayon Khol in Chataine by Lancome for awhile, since it's discontinued... I picked up Bobbi Brown's Gel liner in No. 2 Sepia Ink; it looks brown in the jar, but when applied, is just an ashy grey color! :( Anyone know any BROWN liners that work?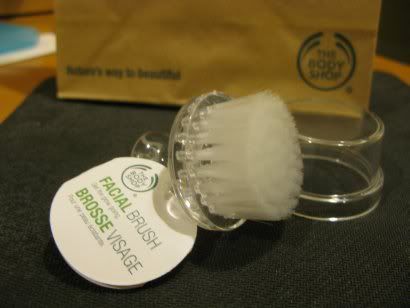 And to close this post! I wanted to share this product with all of you guys and gals! :)) I've been using this face brush since elementary school. I've drifted from it just because i've forgotten about it! But recently, i've been looking into the Clarisonic, and wondered if there was a cheaper alternative.. and this is it! I got it for $3 at The Body Shop. The design of the brush has changed over the years (I know, because I've gone through 3 of them!), but I really love the shape of this one. You apply your cleanser as if you would normally, wet the brush, and swirl it all over your face! Once you use it, you won't be able to stop because manual cleansing will leave your face feeling un-clean! It leaves your face smooth everytime. You won't regret getting this! It does take a bit to get used to, because it can be rough sometimes on the skin. But once you do, you'll never let it go!
I've finally found some products that are going to stay within my skin-care regiment for the rest of my life! I'm glad to share these products to you guys :) If you have acne-prone skin, really check these products out!
I know this was a rushed post, but I'll make sure to do another one before the week ends! I've been so sick, i'm missing so much school and cello! ugh. Also, I think i'll do a giveaway once I hit 100 followers! What do you guys think? :)
Have a great Friday!
Best,
Jinna<3