Hiya everyone :) I've been wanting to make this post for awhile now, but really wanted to wait until I used up most of the product to give a really good review. Here are my thoughts on Bobbi Brown's Oil Free Cream Foundation, Lancome's Teint Idole Ultra Foundation, and Laura Mercier's Translucent Loose Powder! ;) Enjoy~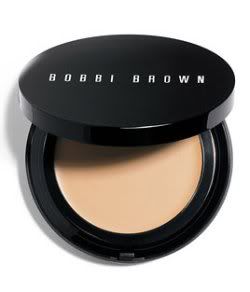 Bobbi Brown Oil-Free Cream Foundation
This is the first product that I purchased among these three! I had wanted to try this for SO long. This was my first experience with cream foundation. I love Bobbi Brown's Color Correctors, so why not try this? Okay, first off, the
oil control
is fantastic. I have super oily skin--nowhere near combination skin homies. This really does the job on controlling oil production! But now here's the huge downfall. The
staying power
is absolutely TERRIBLE! It disappears into my skin after only the second hour. I've tried setting it with translucent powder, pressed powder foundation, mineral foundation, using a brush, using a puff... you name it. I couldn't do ANYTHING to get it to stay on my face longer! But I really love the finish and everything about the texture... It's really a shame. I had to reapply this foundation everytime I had a chance! (So about 2-3 times a day) And let me tell you--the
amount
they give you is really unfair. The pan is ridiculously shallow and thin. I've hit pan on the product after 2 weeks of usage. This was $40 USD folks. That's damn expensive for 2 weeks of foundation. I'm never re-purchasing it again just because of the price and staying power. If you need minimal coverage, I say go for it! It's very buildable; it can be applied sheer, or
built up to full coverage
. If you want to try a cream foundation, and are willing to pay a decent amount for it, try it out! :p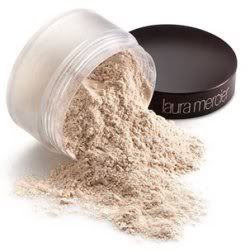 Laura Mercier Translucent Loose Powder
This is the first translucent powder i've ever purchased. So many people swear by this product on Sephora's reviews, so I decided to give it a try. Well, the first thing I noticed is... It's
staying power
is not all that great. I've tried using it with both a puff and powder brush. But on the other hand, it really gives you that 'natural' powdered face! It doesn't look cakey if you use the correct method. The powder has to be evenly spread out on the face! Another thing I really like about this is that it really
covers up the appearance of large pores
. It doesn't settle into my pores all day. You do have re-touch on this powder throughout the day. This was $34 USD. I say it is worth it's price. But on those random days when foundation doesn't want to look natural and just sits on your skin, this powder can look REALLY chalky. This is definitely a product you have to get used to. I would repurchase this!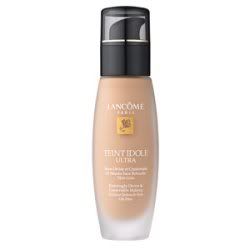 Lancome Teint Idole Ultra Foundation
This is.. an AMAZING liquid foundation. If you hate your current liquid foundation, go for this. This is seriously the bomb. It's oil-free, so it does
control the oil production
throughout the day. I LOVE it has a pump with a cap! It's really easy to control how much you want. If worn alone, it gives a dewy finish, and set with powder, is a super fine HD matte face for pictures. It claims it stays on for
14-hours
, but I think that's a bit exaggerated. It does indeed stay on longer than most liquid foundations, but I can definitely see my blemishes on full show halfway through the day. I get the BEST results when using my MAC 187 stippling brush. I've been having some bad acne recently, and this seriously gives me
full coverage
. It
doesn't cake
no matter how much I put on. I purchased this for $42 USD. DEFINITELY worth it's price. This is my favorite out of these three products. I will definitely repurchase.
I hope this mini review of random things answered some people's questions! :))
Overall, I do really like all three of the products; it's just i'm a broke student, so I can't always purchase expensive high-end brands.
See you on the next one! :)
Off to rehearsal... -sigh- Beethoven 5....
Sincerely,
Jinna