hey everyone! =)FINALLY a post! I've made it safe and sound (and alive) to New York! It is SUPER hot here, and it's nothing like the west coast's definition of "hot". It is SOOO humid! x__x My hair frizzes, hairspray can't hold my hair, and i'm CONSTANTLY sweating all day! It's so gross! I've only been able to wear my hair down ONCE since I came here! This is SO not my weather. -___-
Anywho, moving on! Here are a couple pictures from my departure date and the day I arrived :) My school doesn't start till the 7th, but because of freshmen orientation, I had to go by the 25th :/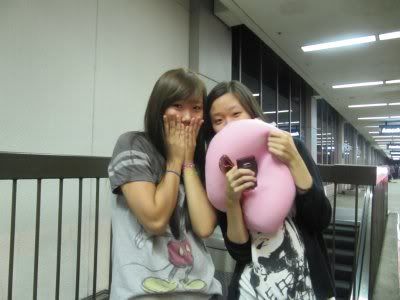 Me and my friend Hyejune at the LAX airport! She's an old friend of mine that's majoring in piano :) We were trying to cover up our bare faces! no makeup eek!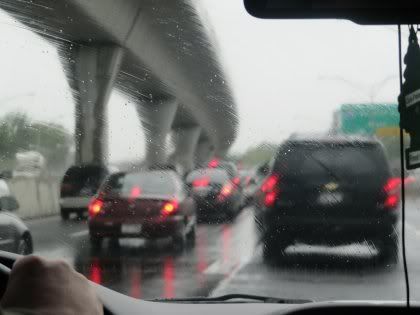 It was 110F degrees in LA when we left... and it was raining when we got to NY! LOL. Talk about werid.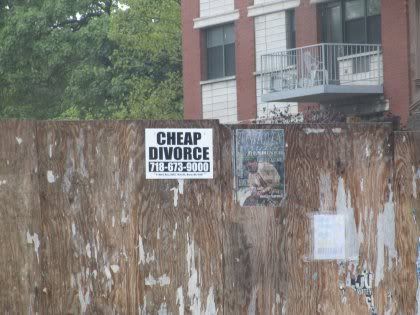 Here are some strange signs I found, lol.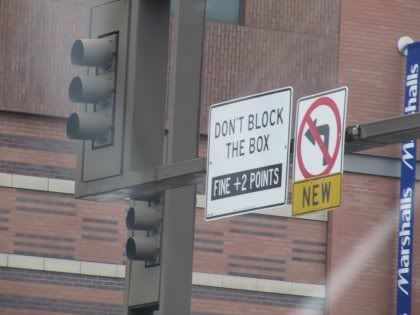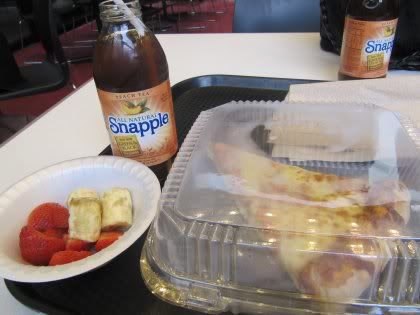 My first meal at school! (well, not counting when I went earlier this year for auditions :p)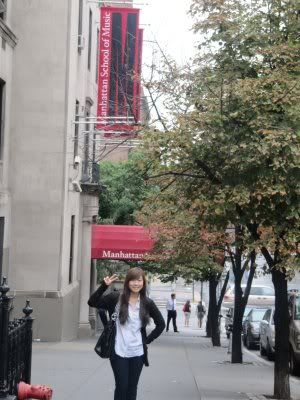 MSM! =D
Check out this crazy view from a classroom I was in...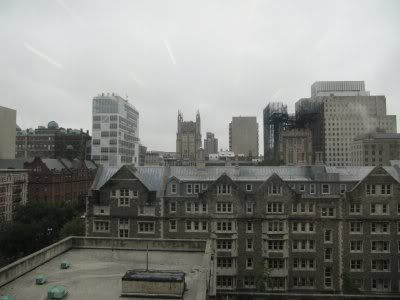 And for dinner that night, my roommate Zijun took me out to see Manhattan! (at like midnight LOL) She already had eaten, so we stopped by this cool pizzeria nearyby :)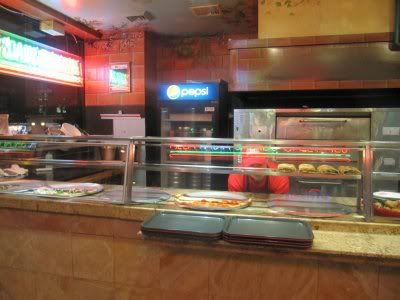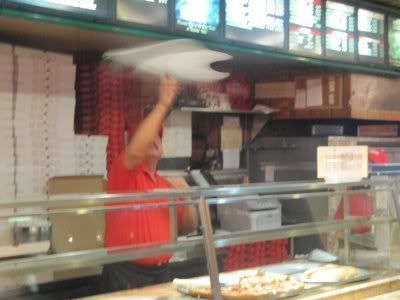 All the workers were so funny and nice! They were showing off to us with towels LOL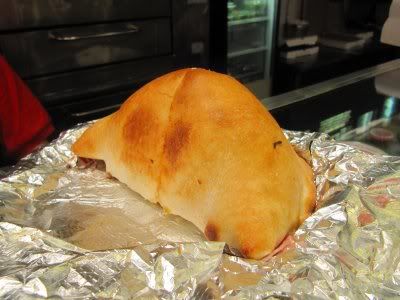 Tada~ My first out-meal in Manhattan was a calzone :) ham and cheese!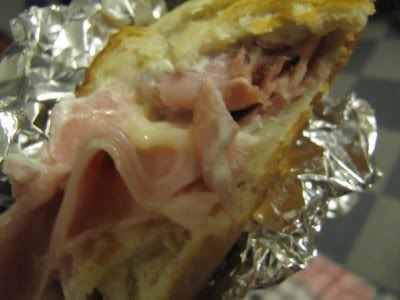 It was soooo good! A little too much Ricotta cheese in it for my taste, but it was still so good!
Here is my room!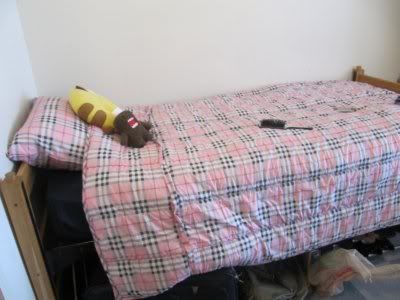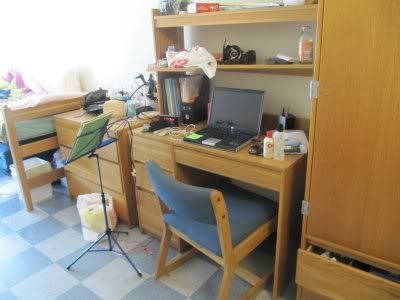 My desk! hehe pardon the messiness, I was still unpacking :p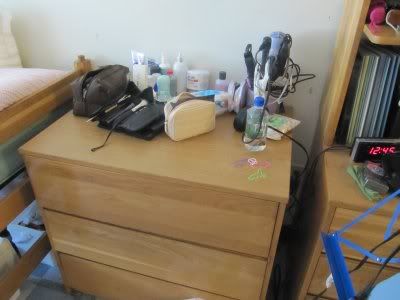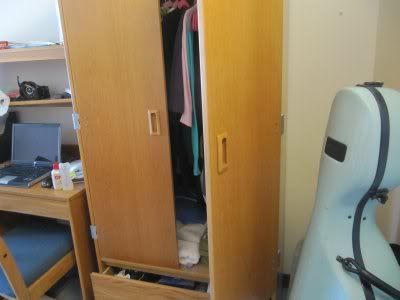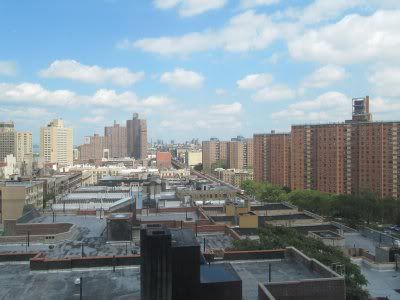 Check out this KILLER view I have from my room!! o.o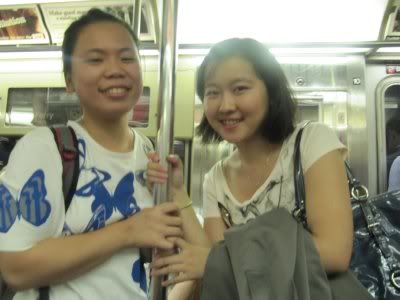 And last, but definitely, but not least, my new friends! My roomie (on the left) Zijun; pronounced zeuuuuuuhhjjjuuuiiine LOL. I'm so bad at Chinese! On the right is Guining AKA Winnie :) They're so sweet!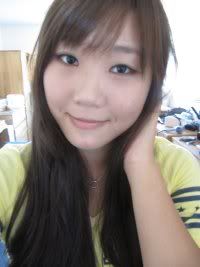 Well folks, i've tried to keep this post as short as possible! I have sooo many pictures >< I wanted to put em up all at the same time, but I think it would be a little over-kill on the pictures--not that I don't on any other post LOL. I will update tomorrow! =) I'm going to watch Twilight with my friend Hyejune and sleep :) gnite~
Best,
Jinna