Here's my review on Lancome's Hypnose Drama Mascara! :)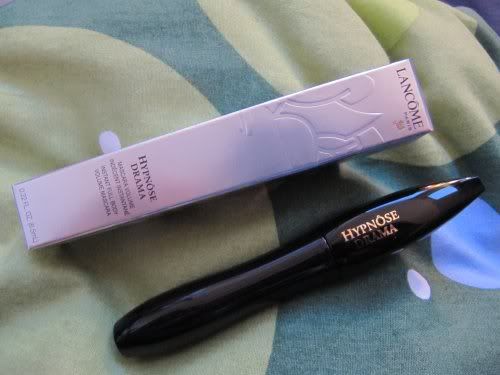 here's how the wand looks like; it's very interesting.. not your average curved brush! it's a very unique s-shape. The bristles are very.. spikey and prickly; for the separation most likely.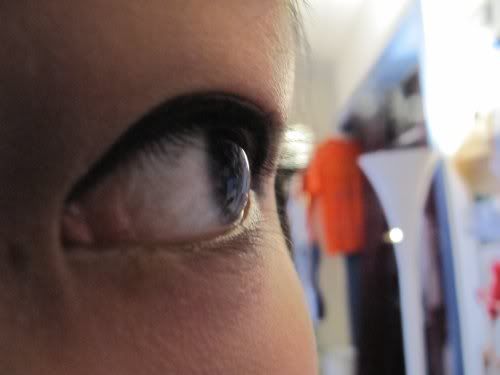 So here are my pathetic bare lashes...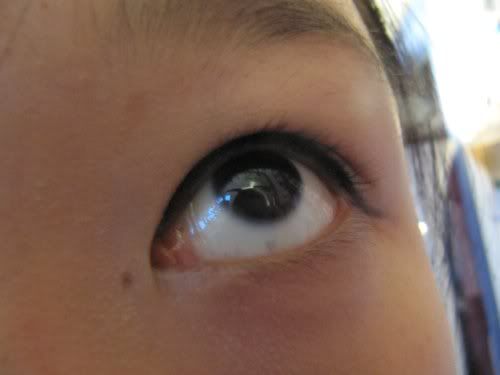 Without any mascara.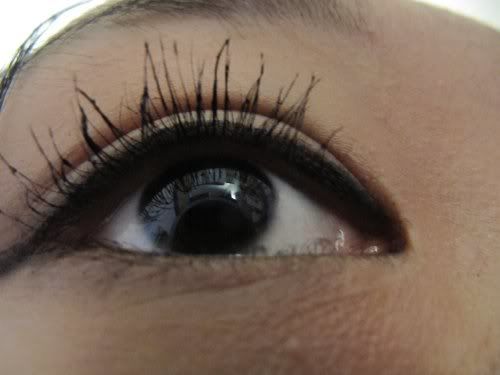 Only one coat!


here's the other eye with one coat also.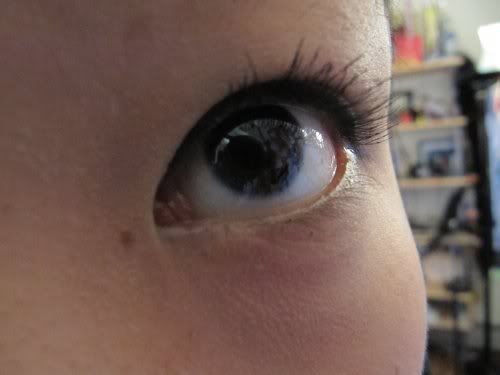 side view :) Can you see the huge difference?! I put on the lightest coat.

Overall, I give this mascara 4 out of 5 stars, because I do get a bit of flaking sometimes. But not always. Another downside to this mascara is the price. It's about $25; I usually don't spend so much on mascara, and just settle for drugstore brands since I go through them so quickly. Oh, also, it has a really strange fragrance.. almost like roses?

The positives? Just one coat makes my lashes look 3x fuller and longer instantly :) I use the curvy part of the brush to coat the my lashes/curl them, and then use the u-shaped side to really separate them well. The brush is very unique! The formula is on the wetter side, which I like; but not so much to be clumpy. With the correct technique, you can get lush and voluminous lashes! I would repurchase this product. :) Super happy with it!

On a side note, I went over my friend Ellen's house over the past weekend; what better thing to do than cooking and shopping? hehehehe. We went into this random store that had pretty much shoes, accessories, makeup and other random cheap things :) here's what I got!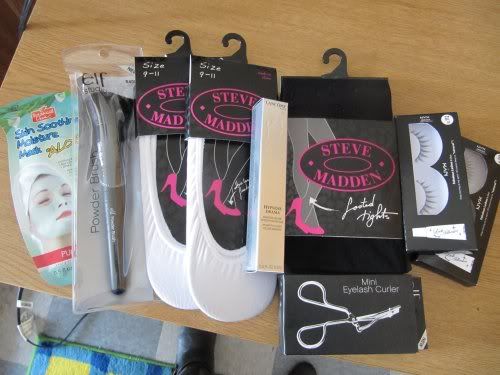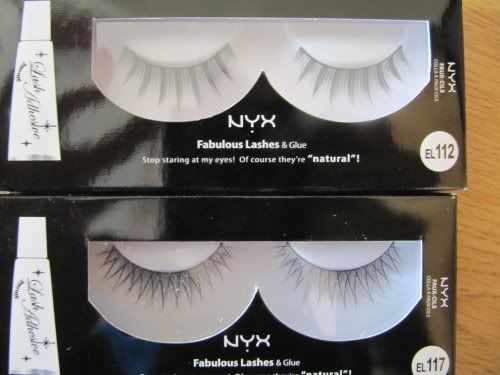 The place carried NYX products! I've always wanted things from this company :) these are the lashes I chose~ they were so cheap!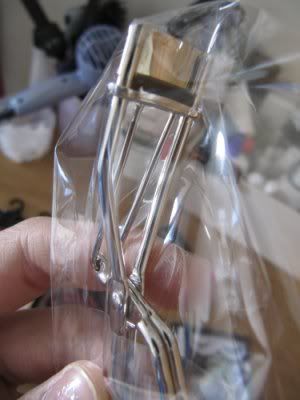 And a mini lash curler! Since im too much of a cheapo to buy the shu uemura one huhuhuhu~ :p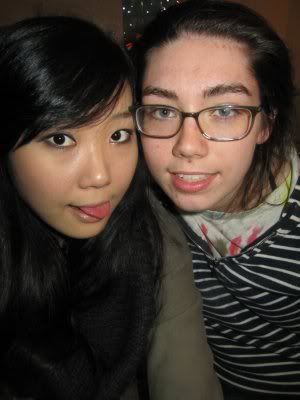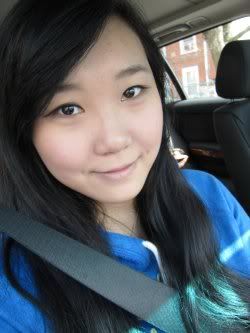 Well~ That's about it for this post :) I've been shopping too much lately and have a huuuuge haul to post! :p But as a result, i've caught a TERRIBLE cold... my throat swelling.. sneezing, running nose.. man. it ain't fun. but.. the things I got are! hehe :p Finals and juries are around the corner for me, so I really need to practice! >_< being sick seriously sucks. I took so much medicine yesterday that I slept all day, and woke up around 5am and layed in bed till 9am when Ellen got me breakfast and sleeping medicine. I've never taken sleeping medicine before, but it works! :p Hope everyone has a great week and see you on the next post!
Best,
Jinna